Relationship Reality Check
There is a myth that exists that Filipinas are loyal, loving and will serve their husbands faithfully, treating him like a king. Like all myths, there is a foundation of truth within the hyperbole. The reality, though, is that the Filipino woman, the Filipina, is no different overall than any other female of the human species.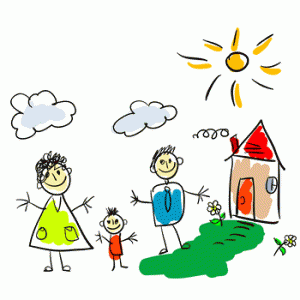 A Woman First
The Filipina is a woman first and a Filipina second. She is more similar to her western sisters than dissimilar. The belief, no doubt gained from eating a diet of dried fish and rice as a child, that she possesses super powers when it comes to her relationship with her husband and will treat you like the pipe and slippers husband of the 1950's Hollywood stereotype, is wrong. It is founded on the confusion of context. Let me elaborate.
When most foreign men first come across a Filipina they are on the rebound from a relationship with a woman from their own culture and community. For whatever reason, they are hurt, wary and feeling in need of some appreciation, love and a little bit of being made to feel special. The Filipina is often, but of course not always, on the look out for a 'kano' to call her own. She is willing to exchange her present life for what she hopes, dreams and fully expects to be a better one. Of course both will be on their best behaviour ad doing what they must to get what they want.
Fairy Tale Endings For All
Both parties to the relationship are looking for love and for something else. Something that only exists as we want it to in our own minds. The 'Happy Ever After' marriage. He thinks because she is so sweet and fresh and usually much younger than he is that she is innocent and vulnerable. This appeals to the natural male urge to protect. She thinks he is handsome, rich and will take care of all her problems; something to do with the basic desire to be secure while raising the offspring of the union; and all the movies and telly novellas she's watched. The reality is something else again.
He may have been more than hard done by in his previous marriage/marriages/relationship/relationships. But he may also have been the root cause, too. She might truly love him, but then again it might be his peso-nality that appeals. Get her back to Australia and she may get different ideas in her pretty little raven-haired head. If he moves to the Pinas he will be surrounded by many more, equally as lovely and eager to please living temptations.
Yes, the Filipina is loving, loyal and will be beside you for life; at least mine is like that to a 'tee'. She is also very much her own person. She has dreams and aspirations. She has a temper. She is no longer the naïve young 21 year old from the province I married. She is now a confident woman in her mid thirties with Australian citizenship, property, passport and power. Power in the form of an education, vocational skills, a driver's license. She is free and equipped to make her own way in the world far more effectively than when I met her. And I am proud to have been a part of her life and to have helped her grow. She is free to do as she pleases but she stays by my side because she chooses to do so. Is this how you see your Filipina? Is this the kind of freedom and maturity you want for her or, do you want her to remain forever in your debt for marrying you? As they say in the Pinas… up to you.
Perry Gamsby, D.Lit., MA(Writing), Dip. Bus, Dip. Mktg is a writer and lecturer who lives with his Cebuana wife and five Aus-Fil daughters in Western Sydney. The author of a series of best-selling 'self-help' books for expats and those married to Filipinas, he is also a Master of Filipino Martial Arts and a former World Stickfighting Champion who has lived, worked and vacationed in the Philippines since 1988. Perry and his family return to the Philippines on a yearly basis.